Empowering
Your
Association
Let Quorum Real Estate provide your stress free management!
Our Team brings over 100 combined years of experience to your association. With our Teams' acute understanding of the business of running an association, we apply our 
diverse skills
 and 
combined talents
 to create a solid framework from which to build and maintain a system to effectively manage and enhance the safety, desirability, and value of your association.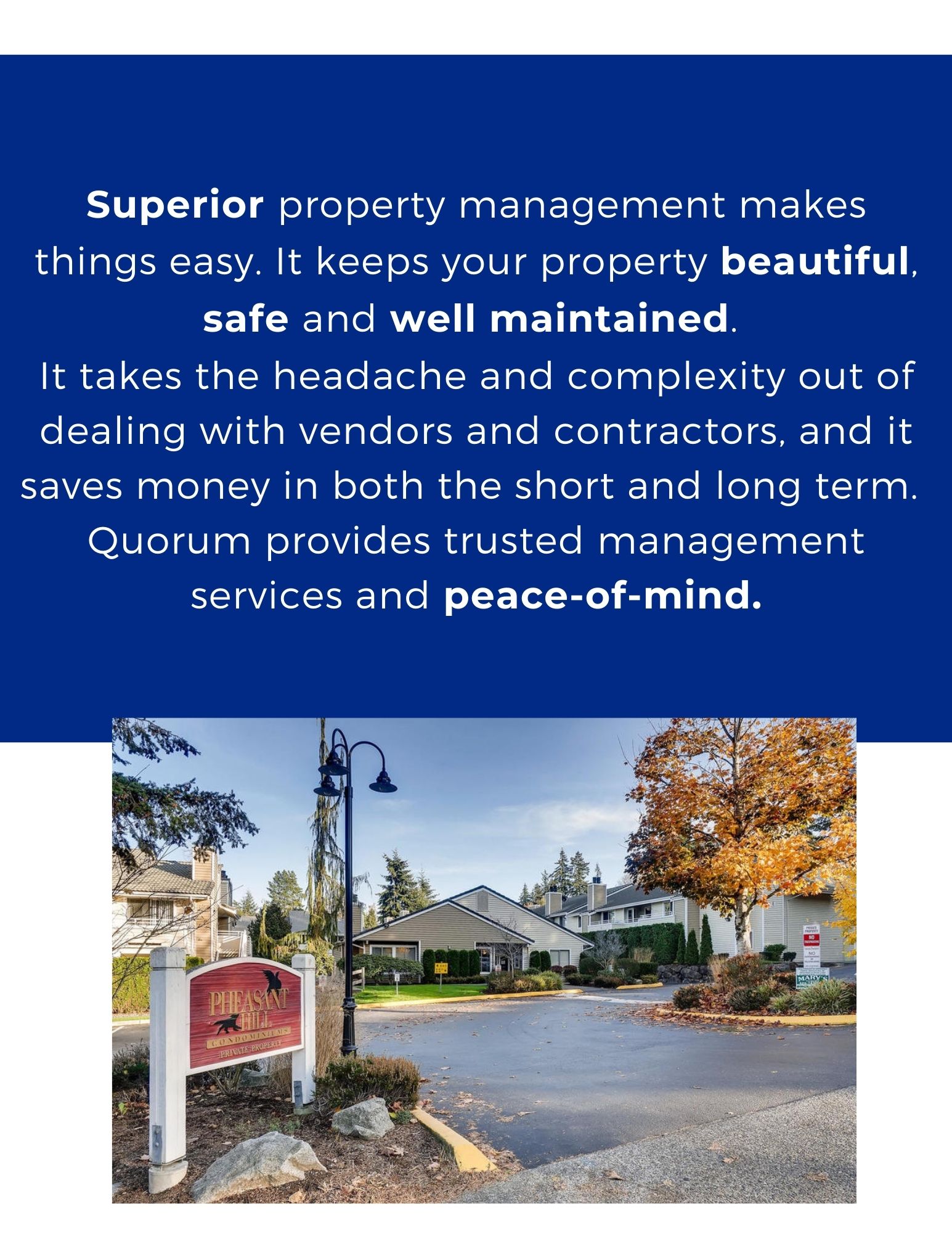 Former Board Member: "As you know I am no longer on the HOA Board at Chambery Park, but I wanted to tell you how much I have appreciated all the assistance that I have received from you and your staff during my six years as a Board Member... Whenever I am in your office, the entire staff drops what they are doing to get me the paperwork that I need, and they are cheerful while searching." ~Mike G